Are You Prepared for
the No Surprises Act?
The No Surprises Act's Transparency in Coverage Regulations obligates group health plans and insurers to publicly post machine-readable files and provide a price comparison tool and Advanced EOBs. Health plans need a reliable transparency solution in place as soon as possible.
One Simple Solution
Available now to meet the regulations of the No Surprises Act, Transparency+ by Integrated Payor Solutions is a stand-alone claims processing system and cost estimator built on the dynamic Salesforce platform.
Provider and facility network status
In-network contract rates
Out-of-network estimates
Expected participant cost share
Deductible annual accrual estimate
Required disclaimers
Transparency+ by Integrated Payor Solutions easily fulfills the key components required by the No Surprises Act for Machine Readable Files, Advanced EOBs, Price Comparison Tools and Qualified Payment Amounts.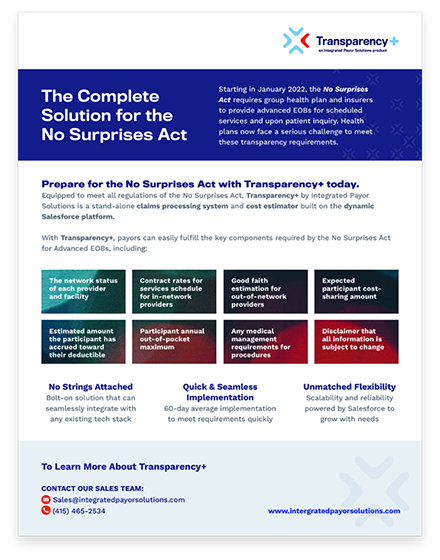 Get Started
Click here to learn more about how Transparency+ gets you ready for the No Surprises Act.
Member Communication
and Resources
Communicating the new transparency tools and resources available for members can be complicated. That's why all Transparency+ clients are given a co-branded member communication toolkit. This toolkit includes FAQs, instructions, flyers and email templates to help members understand how to use Transparency+.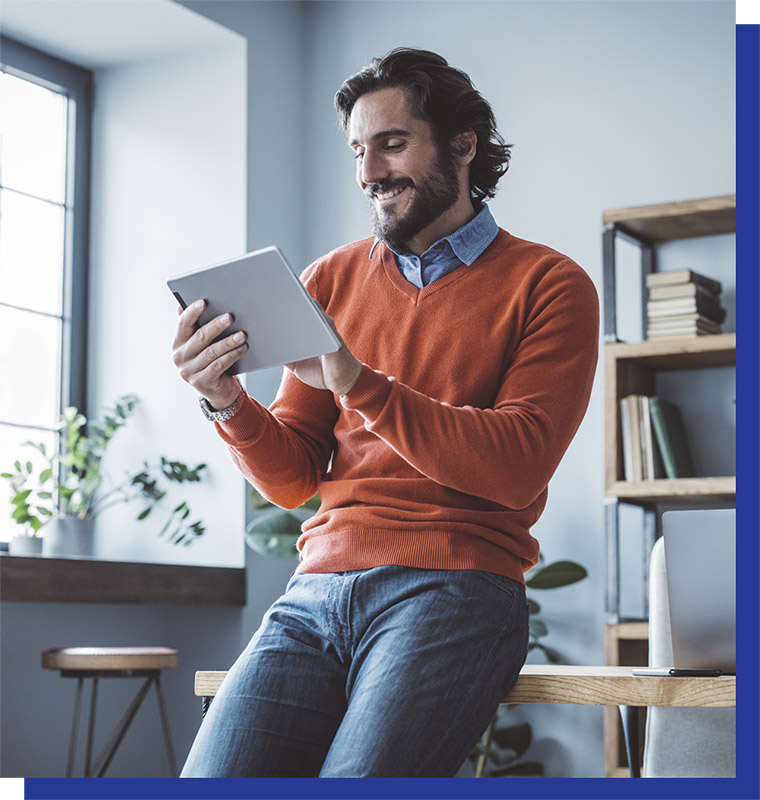 Get access to the industry's most flexible,
stand-alone transparency solution.
Contact us now to learn more about Transparency+
Get Started
Contact us today to schedule a demo, learn more, or get started
with our industry-leading technology solutions.