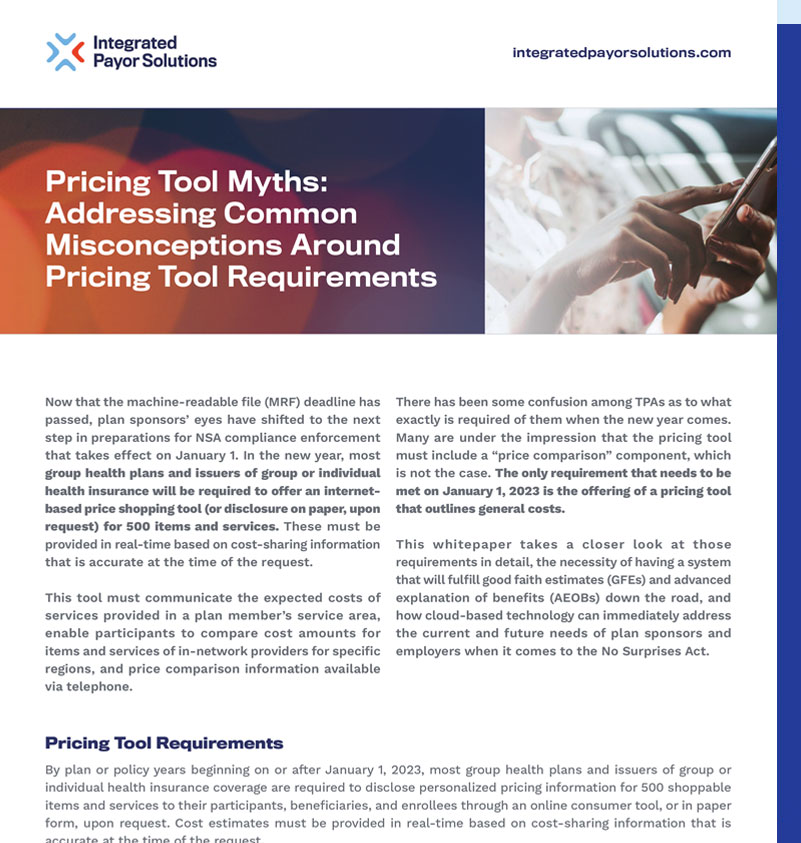 Pricing Tool Myths: Addressing Common Misconceptions Around Pricing Tool Requirements
This whitepaper takes a closer look at these requirements in detail, the necessity of having a system that will fulfill good faith estimates (GFEs) and advanced explanation of benefits (AEOBs) down the road, and how cloud-based technology can immediately address the current and future needs of plan sponsors and employers when it comes to the No Surprises Act.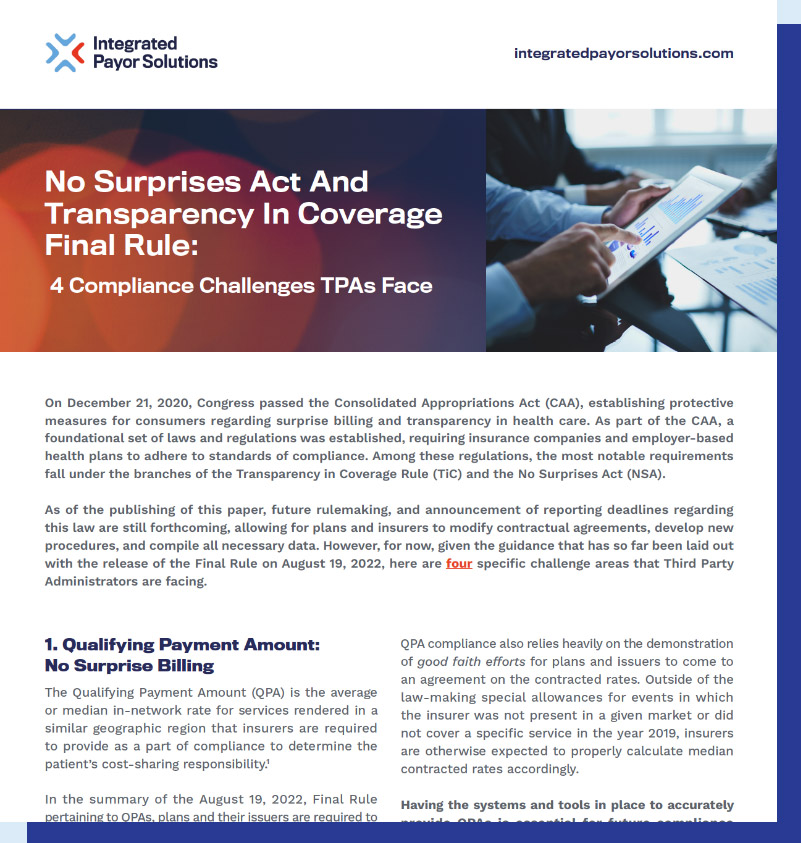 No Surprises Act and Transparency in Coverage Final Rule: 4 Compliance Challenges TPAs Face
As of the publishing of this paper, future rulemaking and announcement of reporting deadlines regarding this law are still forthcoming, allowing for plans and insurers to modify contractual agreements, develop new procedures, and compile all necessary data. Given the guidance that has so far been laid out with the release of the Final Rule on August 19, 2022, here are four specific challenge areas that Third Party Administrators are facing.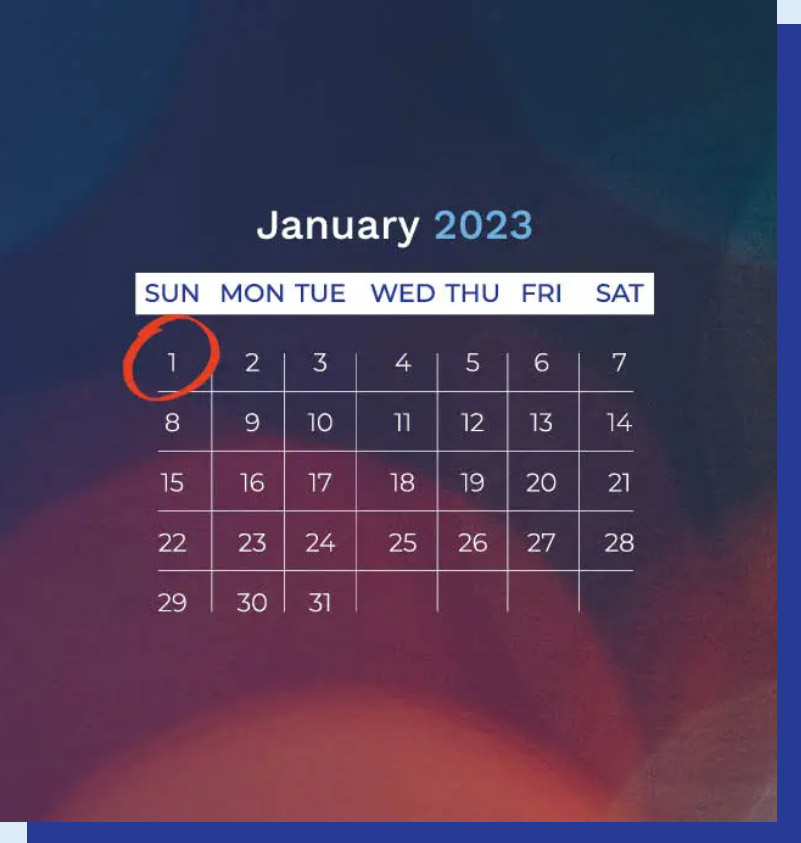 Update: Final Surprise Medical Billing Rules
Are You Prepared for 2023 Enforcements for Transparency in Coverage Compliance? Following the Federal Departments' release of the Final Rule on August 19, 2022, additional clarity on the Transparency in Coverage Rule for self-funded health plans outlines…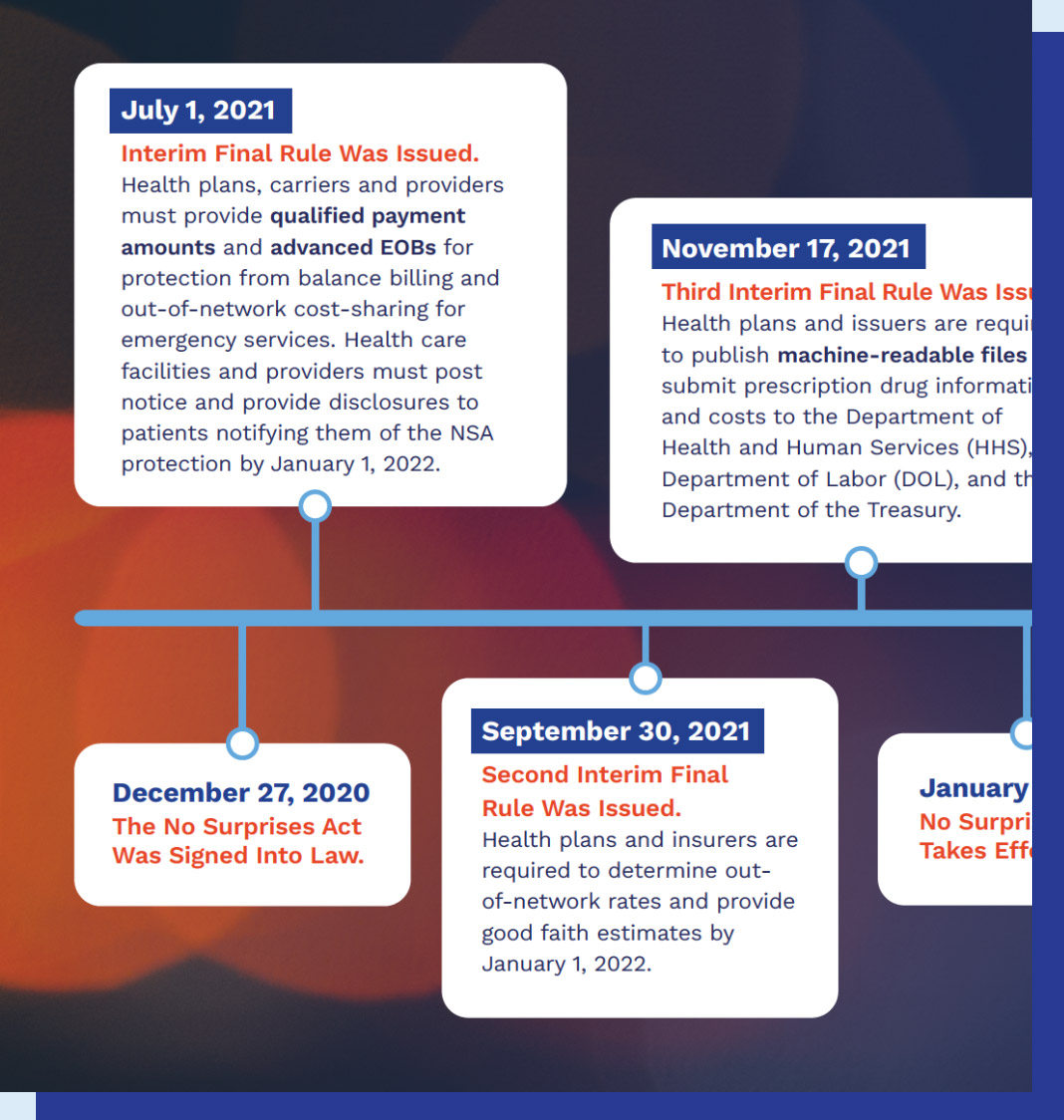 Clarity on Transparency: The No Surprises Act Fulfillment Timeline
Penalties for the No Surprises Act are Coming and Health Plans need a reliable solution in place as soon as possible.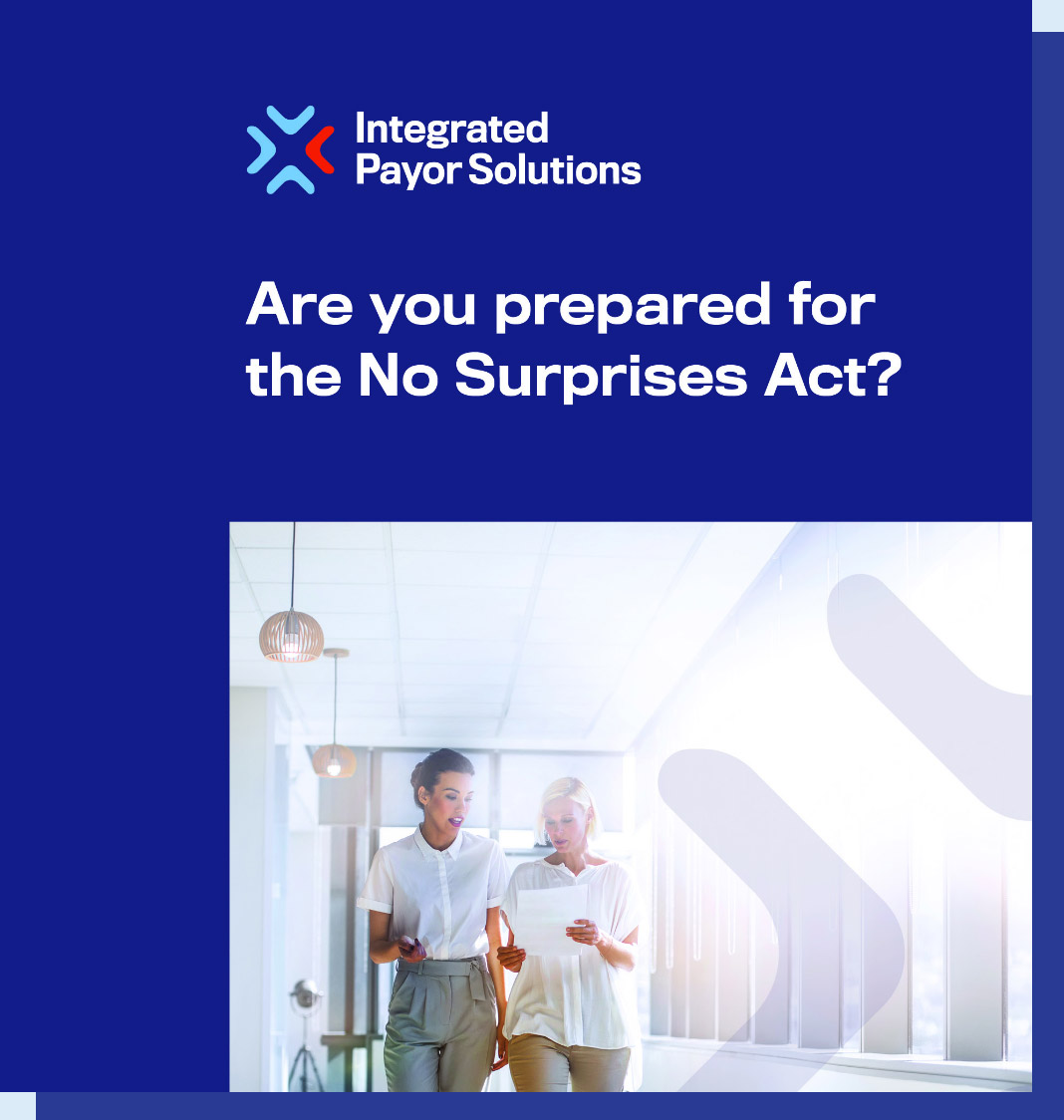 Are You Prepared for the No Surprises Act?
IPS is leading in the industry by providing the most comprehensive, flexible transparency solution on the market with the most efficient implementation possible.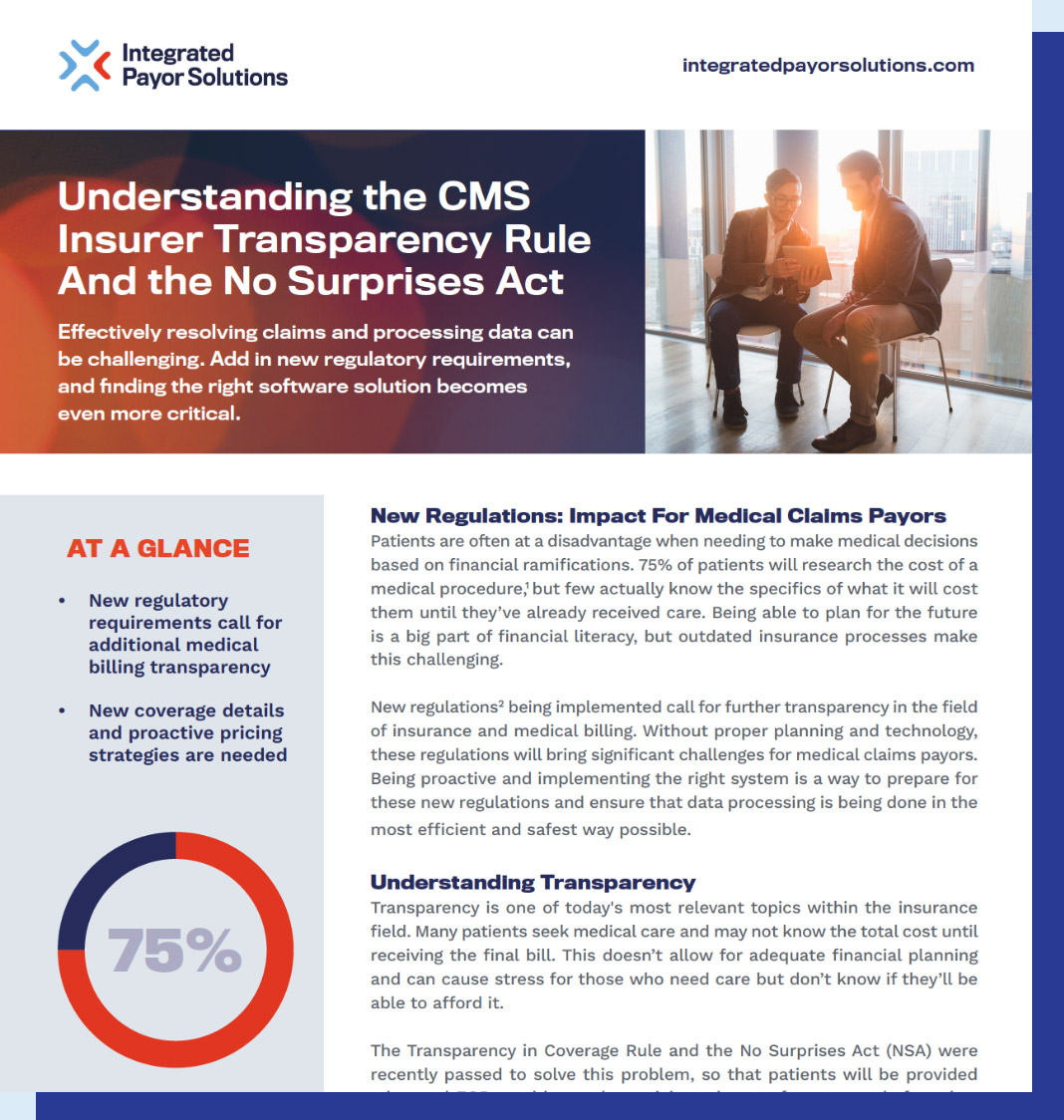 Understanding the CMS Transparency Rule and the No Surprises Act
Effectively resolving claims and processing data can be challenging. Add in new regulatory requirements and finding the right software solution becomes even more critical.
Stay Up To Date
Be sure to subscribe to our email list to receive the latest news and updates regarding compliance, the No Surprises Act, and more!
Get Started
Contact us today to schedule a demo, learn more, or get started
with our industry-leading technology solutions.