Countdown to the Price Comparison Tool Enforcement Date
Are You Prepared for the No Surprises Act?
The No Surprises Act's Transparency in Coverage Regulations obligate group health plans to publicly post machine readable files and provide a price comparison tool and Advanced EOBs starting January 2023. Health plans need a reliable transparency solution in place as soon as possible.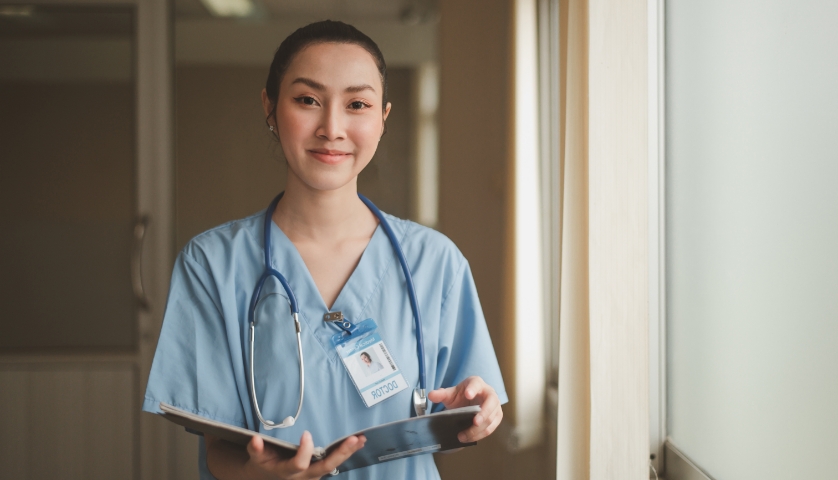 One Simple Solution
Available now to meet the regulations of the No Surprises Act, Transparency+ by Integrated Payor Solutions is a stand-alone claims processing system and cost estimator built on the dynamic Salesforce platform.
Built for Growth
Unparalleled scalability and reliability powered by Salesforce
No Strings Attached
Bolt-on solution that can integrate with any existing tech stack
Ultra-Quick Compliance
60-day average implementation to meet requirements fast
Transparency+ by Integrated Payor Solutions easily fulfills the key components required by the No Surprises Act for
Machine Readable Files, Advanced EOBS and Qualified Payment Amounts

, including: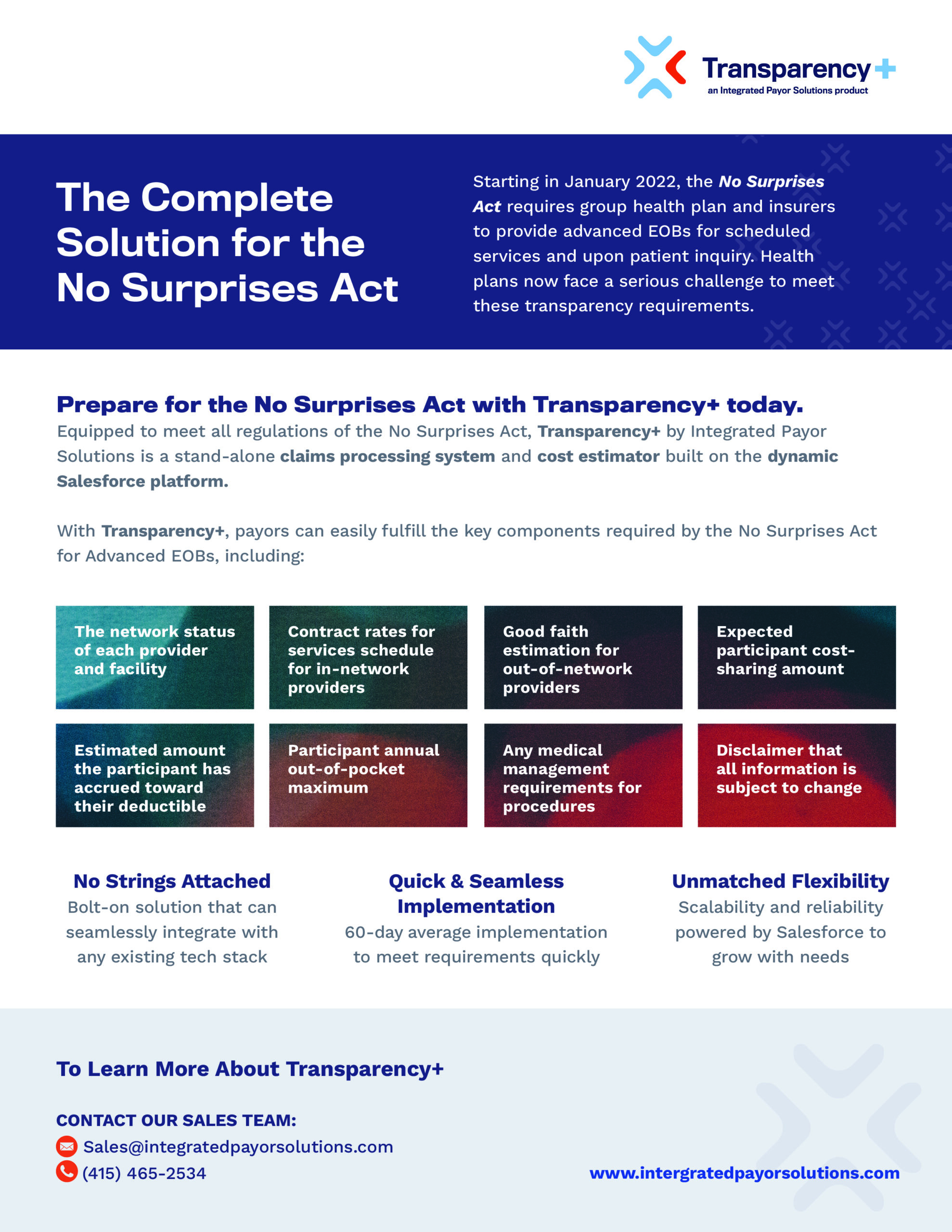 Get Started
Click here to learn more about how Transparency+ gets you ready for the No Surprises Act.
Download Flyer

Get access to the industry's most powerful, flexible and secure platform, Encompass+.
Integrated Payor Solutions' platform, Encompass+, is the transformational cloud-based solution that powers your payor or network business. Because today, workflows can be paper-based and prone to errors, managed by antiquated software that takes forever to implement, or limited by costly in house IT solutions.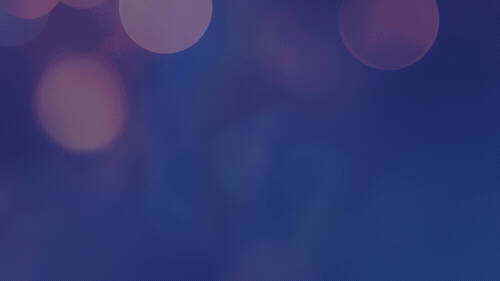 Features That Power Your TPA or Network Business

Full-stack tech solution

No additional IT resources or investment

Compliant and secure

Low barrier to entry

Easy to use

User-friendly portals

Customizable reporting

×
Our price transparency tool features:
Scalability and reliability you need
Capable of bolting on to your existing tech stack
Super quick implementation – as soon as 60 days
Complete the form below to download the .